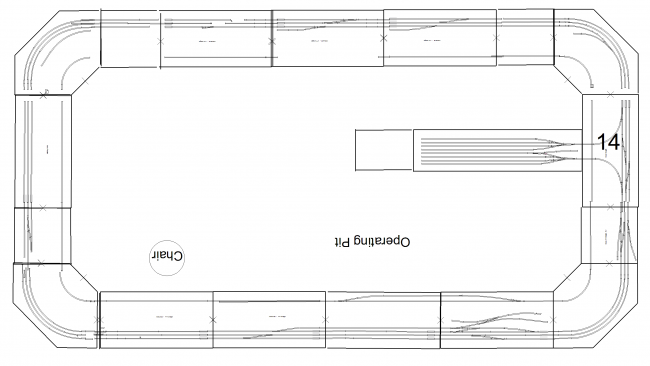 We enjoyed an excellent show at the
Mauldin CofC Trains, Trains, & More Trains 2013
 in the Mauldin, SC Chamber of Commerce building on May 31-June 2 and June 7-8.  The show was well-attended, with lots of kids, and the Mauldin staff took great care of us (as always!)  
Click here for a visitor's video of the show.
We configured the loop in the exact state, physically and electronically, that we plan to use at the
National Train Show
in July, and were able to verify that this portion of our layout is ready to show.
We were also able to have two work sessions to make some changes, repaint our backdrops, and spruce-up the scenery.