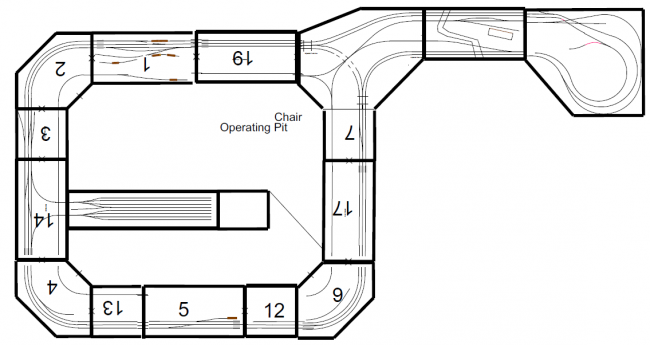 We set up the layout below at the
Autumn Rails All Scales 2012
 in Asheville, NC Saturday, October 13 and Sunday, October 14 .
[Click here for more info on the show.]
 The show was not as well-attended as we'd hoped, but we took advantage of the time to work on a number of small projects we were not able to do in the workshop.